Dr. Terrence Poole is a graduate of Walnut Hills High School and Morehouse College, with a Bachelor of Science in biology. He attended the University of California at San Francisco to earn his Doctorate of Dental Surgery, and completed his general practice residency at the VA Medical Center in Dayton, Ohio. He has extensive training in pediatric and adult advanced life support, and CEREC® same-day crowns.
Dr. Poole has contributed greatly in the field of education. He has been instrumental in recruiting and retaining minority students at both public and independent high schools in the Greater Cincinnati area. He served as a member of the boards for Cincinnati Country Day School and Walnut Hills High School, where he was a strong voice for diversity, tolerance, and inclusion. Dr. Poole is well known throughout the community for giving insightful, inspiring, and entertaining career-day speeches at numerous high schools and health affairs.
He has donated dental services to the needy through the Dental OPTIONS (Ohio Partnership To Improve Oral health through access to Needed Services) program, Give Kids a Smile program, and his initial foray back in Cincinnati as a public health dentist at the Winton Hills Medical & Health Center. This set the stage for his appointments to the board of health positions by the mayor's office, and he eventually became the only dentist to head the board of health for the City of Cincinnati.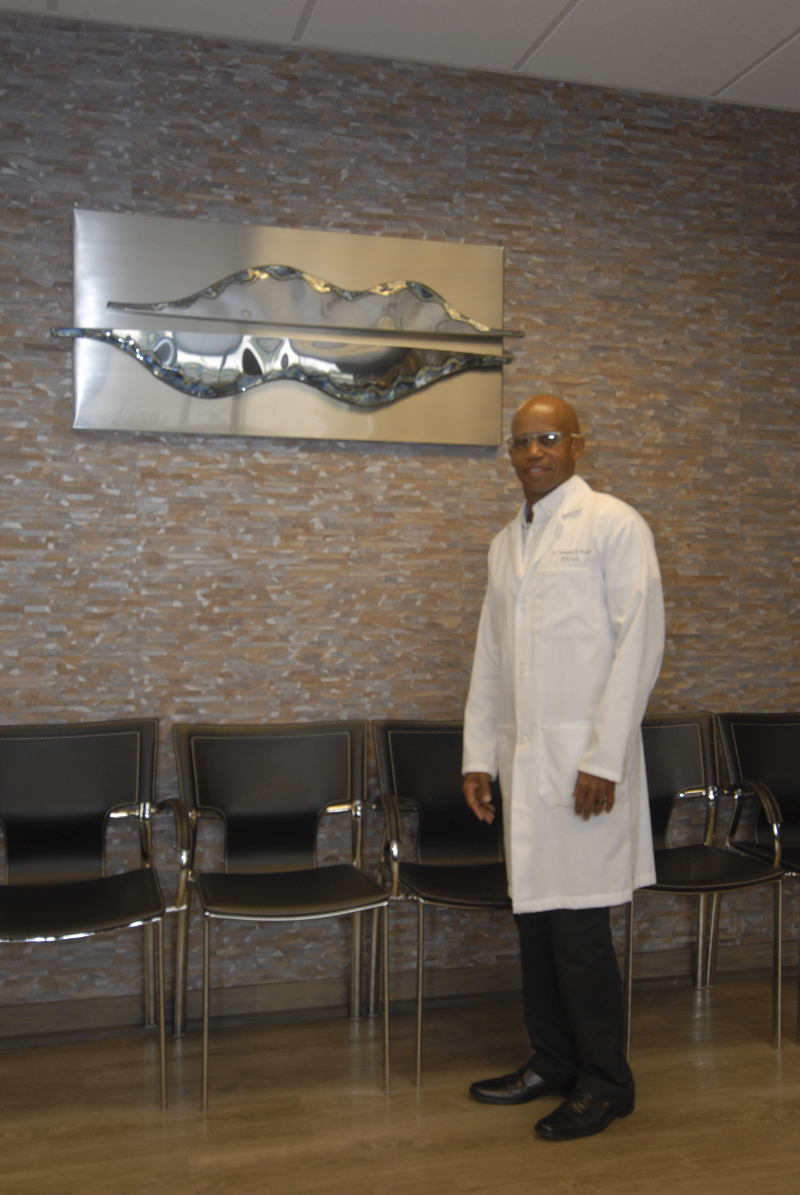 PHOTOGRAPH BY MATTHEW R. HOWE / DESIGNED BY CASLER DESIGN GROUP, INC.
Dr. Poole believes that the best avenue to achieve greatness is to serve. Using some of the advances in dental technology and materials, along with his state-of-the-art facility, Dr. Poole has ventured out of his practice with many community service efforts. He has a diverse patient base and staff that have a passion for dentistry, which makes every day fun and exciting. As a result, he has been listed for many years in Cincinnati Magazine as one of the top dentists in the tri-state area.
Despite his many civic and professional obligations, Dr. Poole has enjoyed extensive travel with family and friends. He is also an avid skier and runner who has completed many marathons, triathlons, and cycling events.
Dr. Poole hopes that everyone he comes into contact with is inspired to success and commitment that surpass his own achievements and make the world better for all.
Providing Best in Class Care Through Excellence In Dentistry
Terrence S. Poole, DDS, LLC's commitment to excellence and continuous improvement enables us to offer specialized dental procedures in office. This allows our patients to receive procedures with confidence and comfort. The office offers general and restorative dental procedures, including root canal treatment, periodontal surgery, laser treatment, CEREC single-visit crowns, dental implants, and cosmetic procedures (Opalescence® and Zoom whitening, Invisalign®, veneers, and Smile Design), as well as treatment of patients from 18 months to 100 years. These new modalities allow our patients' dental procedures to be long-lasting and less invasive.