Tracy Hodge is a dentist who believes comprehensive and preventive oral care are foundational to overall patient health and well-being.
Dr. Hodge's nearly two decades of clinical experience include practice ownership for more than seven years following her associateship in dental service organizations. These chapters in her career gave her a firm understanding of the needs of patients of all ages.
Known for her meticulous attention to quality and sharp diagnostic skills, Dr. Hodge's commitment to excellence extends not only to her craft but also to the understanding that dentistry and medicine are not exclusive of each other and should provide evidenced-based care standards together.
Dr. Hodge understands that at the core of quality care is excellent communication and initiating conversations that matter most to her patients. Her expertise has always lain in her ability to listen astutely, keenly diagnose and visualize solutions, prioritize needs, and communicate with others for outstanding success in all facets of dental care.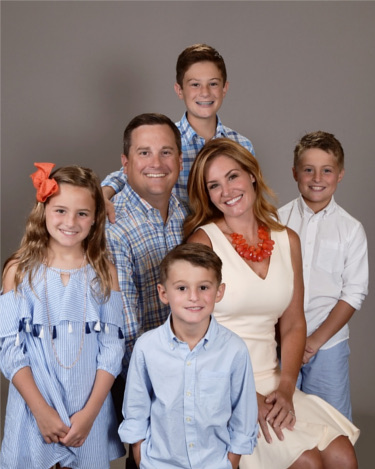 When she is not in the office, Dr. Hodge is busy raising four kids with her husband Nick and volunteering. She enjoys skiing, inter-club tennis, and being a lifelong learner of new information.